Nantucket Bursts
ArtSugar is excited to showcase 30 uniquely colored prints, individually titled to represent Nantucket Island. Artworks from the collection can be hung as gallery wall or individually, to give your room a sweet burst of color. And perfect for back to school!
Displayed at Samuel Owen Gallery at 46 Centre Street, Nantucket, this candy corner was inspired by Dara Piken's original paintings, Wrapped in Lies, in which the wrapper color doesn't match the candy inside, calling to mind the notion that it's what's inside that counts and looks can be deceiving. 
Art is matted and framed and available in sizes 14x14 inches and 18x18 inches (framed sizes). The smaller size is $195, and the larger is $215. You may purchase the work at the gallery, by DMing us on instagram @artsugar.co, or by emailing us directly hello@artsugar.co.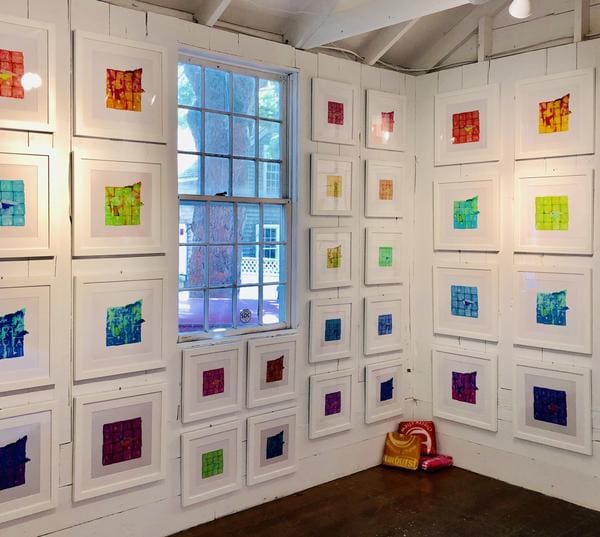 A portion of the proceeds from each sale will be donated to Nantucket Cottage Hospital. 
Art is printed w/archival pigment based ink on premier paper in glossy, lustre, or metallic. Framed in solid wood covered with acrylic, work is ready to hang coming with sawtooth hanger on the back. Back of frame has felt bumpers and black paper backing. Frames are scratch resistant - just wipe clean with a damp cloth!